Updated on May 26, 2023

Introduction
Revival Research Institute is excited to have been invited to WCG MAGI Clinical Research Conference – 2023 East. It was an achievement for us and reiterated Revival Research Institute's role as a leading clinical research organization.
We had the honor to share our innovative ideas to successfully achieve a high number of screenings, surpassing expectations by a considerable margin of 350%.
WCG MAGI Clinical Research Conference – 2023 East: Innovative Challenge
The WCG MAGI Clinical Research Conference – 2023 East is a three-day conference that brings in over 700 clinical research professionals. These professionals are dedicated to ensuring the quality, regulatory compliance, and effectiveness of clinical research. This is to ensure the advancement and transformation of the administration of therapies that have an impact on patients' lives.
Upon receiving positive feedback over the past few years, WCG decided to ramp up its efforts to improve clinical trials. It recognizes the need to bring innovative ideas forward and so, it launched the WCG Innovation Challenge. This event took place on Wednesday, May 24th.
To highlight some of these fantastic ideas, WCG is providing an opportunity for those who have interesting, innovative ideas related to clinical trial site efficiency, increased performance, or quality improvement to present at the WCG Innovation Challenge.
Of the multiple submissions to the review panel, Revival was chosen to present to the WCG MAGI audience in a special plenary session at the WCG MAGI meeting in Philadelphia.
Revival's Role at WCG MAGI Clinical Research Conference – 2023 East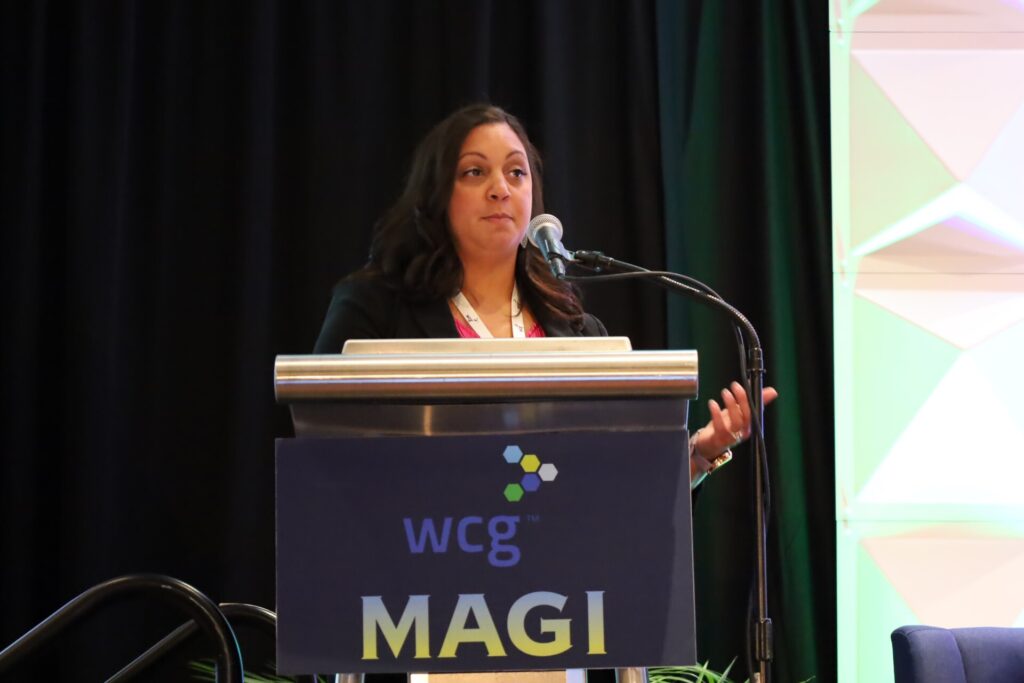 Our Corporate Operations and Business Development Manager, Nicole Stiff attended the WCG MAGI Clinical Research conference in Philadelphia from May 21st to May 24th, 2023. She is a well-versed professional with 16 years of healthcare sector expertise.
Nicole represented Revival Research Institute in the WCG Innovation Challenge panel discussion, where she discussed the importance of community health screening in helping clinical research organizations recruit more participants for clinical trials. She also explored the advantages and consequences of bringing screening operations to the community. Nicole used her extraordinary communication abilities to capture the audience's attention and create an engaging session that inspired all. Everyone was pleased to hear what Nicole had to say, and we were glad to see and hear the positive feedback from attendees and discussion panel members.
Our Ann Arbor Experience 
This year we decided to share our Ann Arbor Art Fair – 2022 experience at the WCG MAGI Clinical Research Conference – 2023 East with the research community. In addition to art exhibits, the fair feature music performances, demonstrations, & interactive activities.
The fair had over 1000 booths, catering to 500,000 participants and spanning 30 city blocks.
One of our challenges was to promote our clinical trials in a fair where people do not expect healthcare organizations. There were logistical issues in coordinating multidisciplinary teams. Another challenge was to optimize visits through appointment management.
The solution we came up with was to raise public awareness about our presence through different media platforms: development of an event website, portal, social media advertisements, radio advertisement, local ads & print materials.
Another innovative step was to have an app developed to streamline the whole process. We did that with the help of the "Calendax" software. This software was developed by Digital Auxilius and it provided us with a unified platform for booking management & collaboration, allowing cross-functional teams to perform smoothly.
The outcome of these steps along with our commitment to excellence, helped us exceed the expectations of our sponsor.
What the sponsor expected:
60 screenings in 3 days 
20 screenings each day
What we did:
354 screenings in 3 days 
Surpass screening goals by up to 350%
Meet Our Ace employee: Nicole Stiff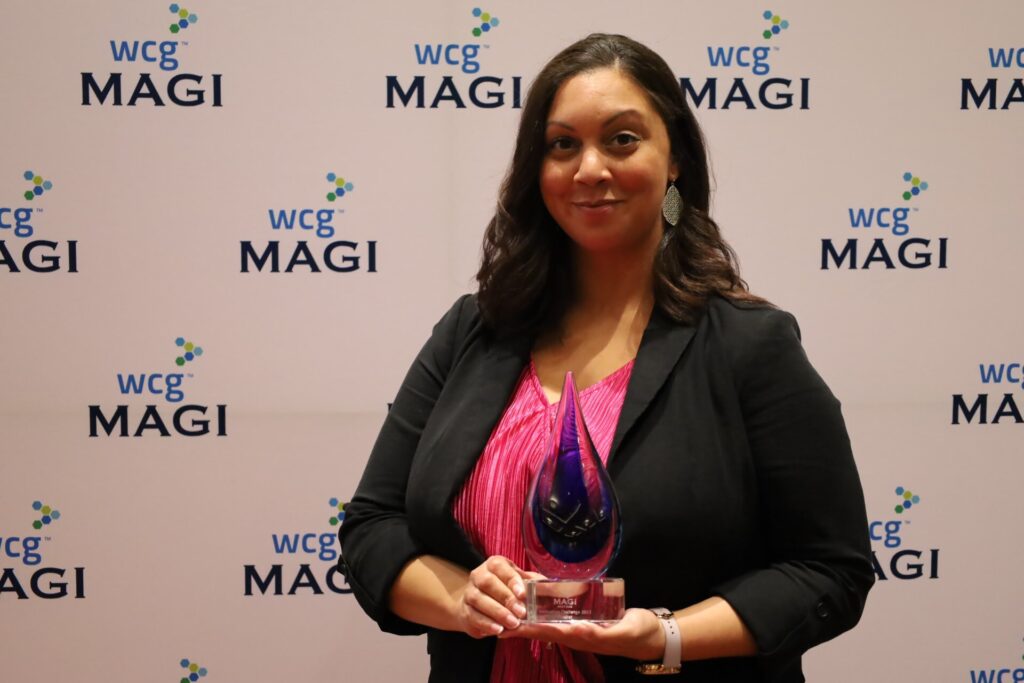 Nicole Stiff is Revival's talented Corporate Operations & Business Development Manager. With an experience of over 16 years in the healthcare industry, she has been an integral part of our organization.
This year at WCG MAGI Clinical Research Conference – 2023 East she represented us and shared how Revival exceeded expectations through extraordinary innovation in clinical research.
With a unique background in research and business operations, Nicole has been invaluable to the team. Her expertise in operations, strategy, compliance, and recruitment helps streamline several company processes and ensure that the company operates efficiently.
Nicole is an innate leader and effective communicator driven by outcomes and good relationships. She is well-known for her ability to collaborate with coworkers, clients, and partners to achieve mutual objectives. Her excellent conduct, exceptional attention to detail, and never-ending dedication to perfection have gained her the admiration and respect of those around her.
Why Revival At WCG MAGI Clinical Research Conference – 2023 East?
It was an honor to be a part of this prestigious event and play our part in advancing healthcare. As a Leading Clinical Research Organization in Michigan, Revival Research aims to revolutionize healthcare and improve lives with innovative technologies—one clinical trial at a time. We bring together advancements in medicine and scientific expertise to assist the healthcare and research communities make better decisions. This will eventually help improve patient outcomes. We are busy reshaping the future through next-generation therapies, one patient and clinical trial at a time. Using our expertise and insights in the clinical arena, we deliver research and operational excellence.
We hope our participation at WCG MAGI Clinical Research Conference – 2023 East had its desired effects and inspired other professionals in improving the lives of millions of people because all that we do, we do it with compassion.