Updated on April 21, 2023

Introduction to Good Clinical Practice:
Good Clinical Practice (GCP) is the international ethical, scientific, and practical standard by which all clinical research is conducted. Everyone involved in research must be properly trained or experienced to perform the tasks that have been assigned to them as per GCP (Good Clinical Practice) guidelines.
In part as a result of revelations about earlier incidents in which research participants were mistreated, the current system of Good Clinical Practice (GCP) clinical research has evolved. The publicity surrounding these incidents gave regulations and ethical principles pertaining to the protection of human research participants a lot of momentum.
Different types of research may necessitate different levels of training, and some researchers are already well-trained and competent in their field. Researchers conducting other types of clinical trials may benefit from GCP training as well, but there are other training more relevant to their area of research.
Why is GCP Clinical Research Training Essential?
For all staff members involved in clinical research, training in the basics of Good Clinical Practice is crucial because it ensures that they are aware of the standards that have been set.
All research involving human subjects must adhere to GCP (Good Clinical Practice) guidelines, which are widely accepted and anticipated.
GCP is a general concept that can be applied to any research protocol; it is not protocol-specific.
The GCP Clinical Research Training is required for everyone who will be directly overseeing or managing research involving human participants, including research site staff, backup staff, contractors, subcontractors, and consultants who carry out crucial study functions. Standard care providers and other non-study-related staff members at the research site should be encouraged but are not required to complete the basics of Good Clinical Practice training.
The self-paced course needs between four and six hours to finish. To make sure that all researchers are up to date on developments relating to GCP (Good Clinical Practice) guidelines, such as changes in federal regulations concerning the protection of vulnerable research participants, electronic data, or privacy protections, completion of the course is required for NIH-affiliated staff every three years. Others are urged to review and abide by the recertification requirements set forth by their institutional, governing, and other committees.
ICH GCP Clinical Research Principles:

Ethics:
Conducting clinical trials ethically.
The benefits outweigh the risks.
Subjects' rights, safety, and well-being take precedence.
Science and Protocol:
The trial is supported by nonclinical and clinical data.
Adherence to a scientifically sound and detailed protocol.
Responsibilities:
Prior IRB/IEC approval before proceeding.
Medical care/decisions made by a qualified physician.
Each individual is qualified (by education, training, and experience) to carry out his or her responsibilities.
Consent with Knowledge:
Prior to participation, every subject freely gives their consent.
Data Integrity and Quality:
Reliable reporting, interpretation, and validation.
Maintains record confidentiality in Investigational Products.
GMP compliance and protocol adherence.
Quality Assurance/Quality Control:
Systems and procedures for ensuring the quality of all aspects of the Clinical Trial.
Basics of Good Clinical Practice in Research:
GCP (Good Clinical Practice) guidelines set forth the duties of Institutional Review Boards (IRBs), Investigators, Sponsors, and Monitors and provides a standard for ensuring clinical trial compliance, implementation, data collection, monitoring, and reporting (e.g., data on safety, study status, protocol deviations, unexpected problems, or final results).
Clinical trial design, conduct, and reporting (such as safety data, study status, protocol deviations, unforeseen issues, or final data) are all covered by GCP (Good Clinical Practice) guidelines.
What are the GCP (Good Clinical Practice) Guidelines?
Good Clinical Practice (GCP) is a scientific quality standard for designing, conducting, recording, and reporting human subject clinical trials. The GCP (Good Clinical Practice) guidelines were proposed in collaboration with the International Council for Harmonization (ICH). The ICH GCP (Good Clinical Practice) Guidelines serve two functions:
To protect the rights, safety, and confidentiality of Clinical Trial participants.
To ensure that the data collected in Clinical Trials, as well as the results reported, are accurate and credible.
What is Good Clinical Practice in Research? 
The goal of the GCP (Good Clinical Practice) Guidelines was to provide a unified standard for the European Union (EU), Japan, and the United States to facilitate the mutual acceptance of clinical data by regulatory authorities. The guidelines were created with the current best clinical practices of the United States  European Union, and Japan in mind, as well as those of Australia, Canada, the Nordic countries, and the World Health Organization (WHO).
These guidelines should be followed when generating clinical trial data for submission to regulatory authorities. The principles established in the GCP (Good Clinical Practice) guidelines may also be applied to other clinical investigations that may impact human subjects' safety and well-being.
Different Responsibilities Involved in GCP Clinical Research?
All parties involved in a clinical trial share responsibility for GCP Clinical Research, including:
Sponsors 
Contract Research Organizations (CROs) 
Investigators
Study site staff 
IRBs 
Research Subjects
FDA/other regulators
Responsibilities of the Sponsor:
Obtain regulatory approval, as needed, before beginning a study
Begin, withhold, or discontinue studies as needed
Protocol development is often done in collaboration with one or more clinical investigators
Refrain from commercializing investigational products
Control the distribution and return of research products
Disseminate appropriate information to Investigators
– Investigator's Brochure for pharmaceutical studies
– Update as needed
Obtain financial disclosure information from investigators
Select qualified individuals to monitor the conduct of the studies
Ensure adequate clinical study monitoring
Requires access to site and subject records (privacy laws apply)
– Provides quality control for subject protection and data integrity
– Enables clinical investigator compliance assurance
Evaluate and report adverse experiences
Keep adequate records
Submit all required reports, including safety reports, annual/progress reports, and final reports
Responsibilities of the Investigator:
Personal conduct and/or supervision of the study
Cannot contract out any responsibilities; is entirely responsible for study conduct at the site
Must ensure that anyone delegated study duties has the necessary qualifications and training, and must meet with study staff regularly
Communicate with the IRB
– Initial approval before study initiation
– Amendments/progress reports/continuing review
– "Safety" reports
Protocol adherence
– No deviation without a prior sponsor and IRB approval
Control of investigational products
– Detailed records, receipts, use, and disposition as per protocol should be designed to facilitate compliance
Maintaining randomization and blinding; unblinding only for medical emergencies and fully documented
Safety reporting
– Recognizing and reporting all adverse events
– Paying special attention to serious and unexpected events
Reporting to sponsor, IRB, and regulatory bodies as required
Recordkeeping
– Case histories that are accurate and complete for each study subject
– Keep a record of those who received investigational products and controls, which include: Original documents (hospital charts, clinical laboratory reports, x-rays, ECGs, subject diaries, pharmacy records)
Data quality and integrity must be maintained per applicable regulations
Responsibilities of the IRBs:
Membership
– Must be diverse and independent
– Must include at least 5 members
– Must include at least one member from the scientific area
– Must include at least one member who is from a nonscientific area
– Must include at least one member who is not otherwise connected to the institution
– Non-voting consultants/experts invited as needed
Written procedures
– Initial and ongoing evaluation
– Frequency of change review and verification
– Prompt reporting of changes
– No changes without IRB review and approval unless to eliminate an obvious immediate hazardz
– Prompt reporting of unexpected problems
– Prompt notification of serious or ongoing non-compliance
– Prompt notification of suspension or termination of IRB approval
Research review
– Full board, expedited review
– Criteria for approval are met
– Perform ethical reviews
Ensure proper expertise for scientific review
Examine the target subject population to ensure proper inclusion/exclusion criteria and recruitment
Examine the investigator's credentials and ability to supervise and conduct the study at the site
Consider subject privacy and data confidentiality
Making decisions
– Normally at a convened meeting with a quorum present, unless qualifies for expedited review
– Decisions should be made using written procedures (approval, modifications requested to secure approval, disapproval)
– No IRB member who has a conflict of interest should take part
– Non-members are barred from participating in discussions and voting
Ongoing review
– As needed based on the risk of the study, but at least once a year
– Unless it qualifies for expedited review, substantive, and at a convened meeting
Communicating decisions
– In correspondence with the investigator and the institution
– Revision suggestions when changes are needed
– Reasons for disapproval or prior approval termination/suspension
Keeping adequate records (e.g., correspondence, copies of all research proposals, approved sample ICDs, meeting minutes) and retaining records as required by applicable regulations.
Importance of Informed Consent in GCP Clinical Research?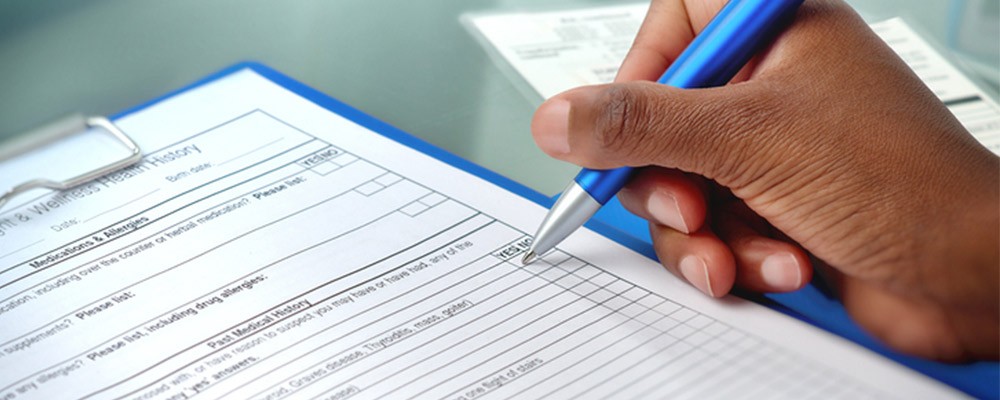 Most people associate "informed consent" with the legal document that explains the study and includes the required dated signatures. However, informed consent is most importantly a continuous process. A person voluntarily agrees to participate in a research study after being fully informed about it through verbal discussion with study staff, followed by documentation in the form of a written, signed, and dated informed consent form. Throughout the study, participants consent will be continually sought, and they will be notified of any changes to the study, as well as any other pertinent information that may influence their decision to remain in the study.
What is the Code of Federal Regulations in GCP Clinical Research?
The codification (or systematic arrangement) of rules that the executive departments and agencies of the U.S. Government published in the Federal Register is known as the Code of Federal Regulations (CFR). Several sections or titles of the CFR contain codified versions of the GCP (Good Clinical Practice) guidelines and principles. Failure to comply with these rules may result in the suspension of a research study as well as fines and penalties.
The following CFR sections, which are specifically applicable to research involving human participants, must be at least partially understood by researchers and clinicians taking part in Clinical Trials:
21 CFR 11

When an electronic data capture system is used, this section governs how electronic data and electronic signatures are handled as per the American Food and Drug Administration policies (FDA).
21 CFR 50
The FDA enforces this section, which governs the informed consent process and lays out the criteria for informed consent, any exceptions to the general rules, and other relevant and important details.
21 CFR 54
The FDA enforces this section of conflicts of interest involving researchers.
21 CFR 56
The FDA enforces this section, which governs the composition, duties, and activities of Institutional Review Boards (IRBs).
21 CFR 312
This section, also enforced by the FDA, governs how studies involving the use of INRs are conducted.
21 CFR 314
The FDA enforces regulations that control the application process for new drug approval.
42 CFR 2 and 42 CFR 2a
These rules govern confidentiality and are governed by the Department of Health and Human Services (DHHS). relates to the identity protection of research participants.
45 CFR 46
The composition, duties, and activities of the Institutional Review Board (IRB) are also governed by this regulation. It also codifies additional protections for vulnerable participants in research studies, such as pregnant women, children, and prisoners, as well as the general requirements for informed consent.
45 CFR 160 and 45 CFR 164
The HHS Office of Civil Rights is responsible for enforcing the Health Insurance Portability and Accountability Act (HIPAA) privacy regulations.
U.S. Drug Enforcement Administration regulations must be followed in research involving the use of restricted substadinces.
For the protection of human participants, additional laws may be adopted by nations, states, cities, and institutions. These regulations may not have the same requirements as those outlined above. However, researchers must always make sure that their studies are planned and carried out in a way that complies with both local and federal requirements where more stringent local policies on protecting human participants have been enacted.
Institutional Review Boards (IRBs) & Human Subjects Protection:
In GCP Clinical Research:
The Institutional Review Board under FDA regulations reviews scientific studies designed to generate evidence to support the safety and efficacy of investigational drugs (both human and animal), biological products, and medical devices.
Physicians and other qualified experts (referred to as "Clinical Investigators") who conduct these Good Clinical Practice GCP studies must follow all applicable laws and regulations. These laws and regulations are intended to protect the rights, safety, and welfare of human subjects while also ensuring the integrity of clinical data used to support product approvals.
An IRB has the authority to approve, modify (to secure approval), or disapprove research. This group review plays an important role in ensuring the rights and well-being of human research subjects.
The purpose of IRB review is to ensure that appropriate steps are taken to protect the rights and welfare of humans participating as subjects in research, both in advance and through periodic review. IRBs use a group process to review research protocols and related materials (e.g., informed consent documents and investigator brochures) to ensure the rights and welfare of human subjects of research are protected.
Importance of Patient Safety in GCP Clinical Research:
A broad topic that touches on all facets and basics of Good Clinical Practice (GCP) is participant safety. Ensuring participant safety includes, among other things, designing protocols, monitoring quality assurance, adhering to rules, and ethical considerations.
Points Regarding Participant Safety Protection:
When a study is given Institutional Review Board (IRB) or Data and Safety Monitoring Board (DSMB) approval, or when a participant signs the informed consent form, the responsibility to protect the wellbeing of study participants does not end. The interests of study participants must always be protected throughout a clinical research study by a variety of parties.
In the end, no one person or organization can completely protect trial participants. To make sure that everyone involved comprehends and fulfills his or her responsibilities, a methodical plan must be followed for each trial.
To ensure that events are correctly interpreted and reported, research team members with sufficient knowledge of clinical trials, statistics, the clinical disorder under study, and the investigational product must regularly review the study data.
Participant safety is largely dependent on open communication between all study personnel.
All Clinical Trial-related medical decisions are made by the investigator or a sub-investigator who is a licensed physician. A subject must be informed when treatment is required for a concurrent illness that the investigator becomes aware of, and the investigator must make sure that the subject receives adequate medical care for any adverse events.
The Food and Drug Administration (FDA) of the United States requires the investigator to report all unexpected problems involving risk to human subjects to FDA as soon as possible. As well as reporting to both the sponsor and the IRB.
Any serious adverse event, whether or not considered drug-related, must include an assessment of whether there is a reasonable possibility that the event was caused by the drug.
Role of Quality Assurance in GCP Clinical Research?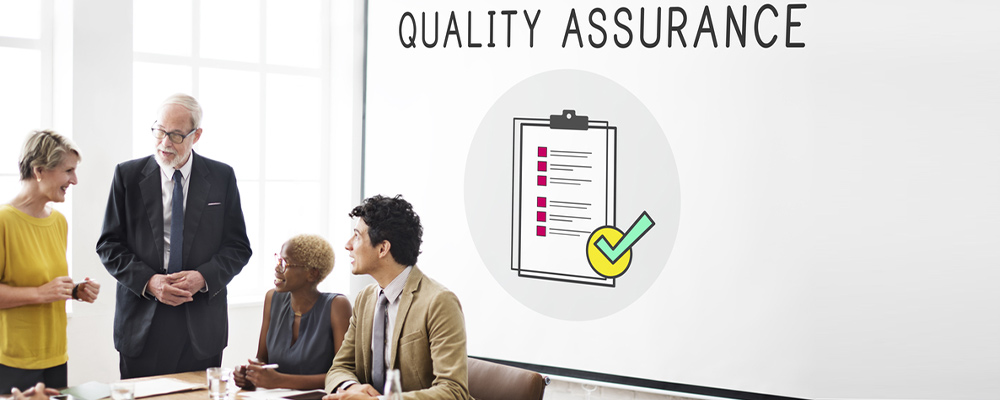 Quality assurance (QA) in GCP Clinical Research Study is the process of conducting systematic, planned actions to guarantee that a trial is carried out following the protocol, the principles of Good Clinical Practice (GCP), and other relevant regulatory requirements.
Quality data is essential for ensuring that study results are correctly interpreted. Poor quality or incorrect data can lead to incorrect conclusions. Paying close attention to quality standards also ensures that studies are completed on time. Completing high-quality studies on time bridges the gap between research and practice by bringing effective new treatments to patients faster.
Although it is typical for QA and monitoring-related tasks and responsibilities to be delegated to a CRO, the Sponsor is ultimately in charge of establishing and upholding QA systems. This duty entails control over all QA programs and any trial-related duties carried out or handled by third parties (such as the CRO or a subcontractor to the CRO) on behalf of the Sponsor.
The following GCP Clinical Research activities are carried out by QA monitors:
Perform the initial, interim, and final visits.
If necessary, carry out centralized monitoring.
When necessary or appropriate, offer training on GCP (Good Clinical Practice) guidelines and protocol-specific issues.
Take action on problems found during earlier monitoring visits.
Submit reports as needed to the sponsor and other relevant parties.
In order to ensure that the trial is carried out in accordance with the highest standards of quality, investigators and each member of the protocol team are expected to carry out their responsibilities carefully and diligently.
What Protocols do we follow in GCP Clinical Research?
When conducting a clinical research study, standardization—having everyone act in the same way and follow the same procedures—is essential, and multi-site trials are no exception. It is unethical to conduct research without following a set protocol because it could endanger research participants and produce false results.
Several documents are essential for ensuring that a research study is carried out consistently. The protocols outlined in these documents must be thoroughly understood by all research staff that takes part in a clinical study, and they must be strictly followed.
The research protocol offers a schedule for the crucial components of the suggested research.   Before the research can start, it must be approved by the designated Institutional Review Board (IRB). The IRB also needs to approve any protocol modifications.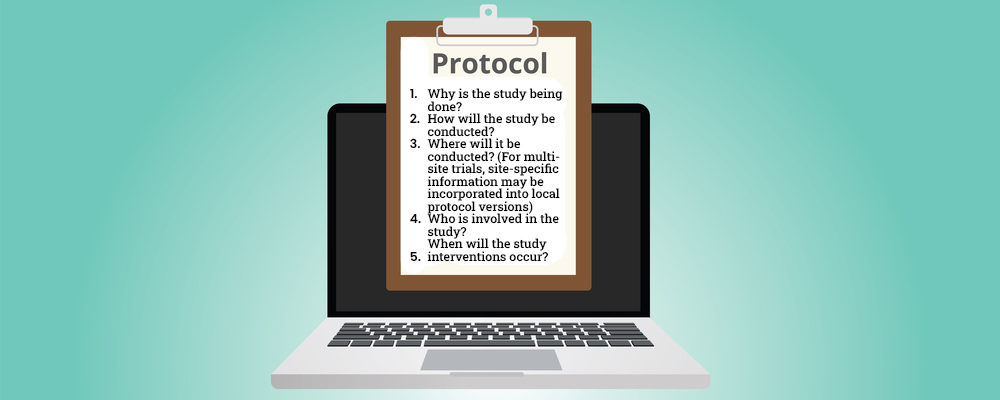 The research protocol needs to succinctly and clearly outline each of the following aspects of the study:
Why is the study being done?
How will the study be conducted?
Where will it be conducted? (For multi-site trials, site-specific information may be incorporated into local protocol versions)
Who is involved in the study?
When will the study interventions occur?
Outlook:
The GCP (Good Clinical Practice) Guideline is an internationally recognized standard for clinical trial design, conduct, recording, and reporting. A standard that ensures that the data and reported results are credible and accurate, as well as that the rights, integrity, and confidentiality of trial subjects are protected.
GCP compliance assures the public that the rights, safety, and well-being of human subjects involved in research are protected, while also promoting data integrity and reliability. At Revival Research Institute, we conduct all Clinical Trials on the basis of GCP (Good Clinical Practice) Guidelines and we ensure that all of our research staff receive diligent training on the basis of Good Clinical Practice to ensure Clinical Trial compliance and patient safety always.